"Is attracting customers on Amazon difficult?"
"How should I attract customers?"
Do you have these questions or concerns?
Hello! We are "NEGOCIOZ", a consulting company specializing in Amazon Japan.
Amazon, in Japan, has a large user base and many people perceive it as easy to attract customers. Also, the fact that a vast number of products are listed is undeniable.
However, simply listing your products on Amazon Japan could result in them getting lost amidst competing products, leading to zero sales. Even if sales do occur, you may get caught up in price competition and not achieve the profit you expected.
Therefore, we are introducing key points to alleviate your worries about attracting customers on Amazon Japan in this article. If you are a company planning to list on Amazon Japan, or if you are in charge of attracting customers and struggling with it, be sure to grasp the key points for successful customer attraction in this article!
Is attracting customers on Amazon Japan difficult?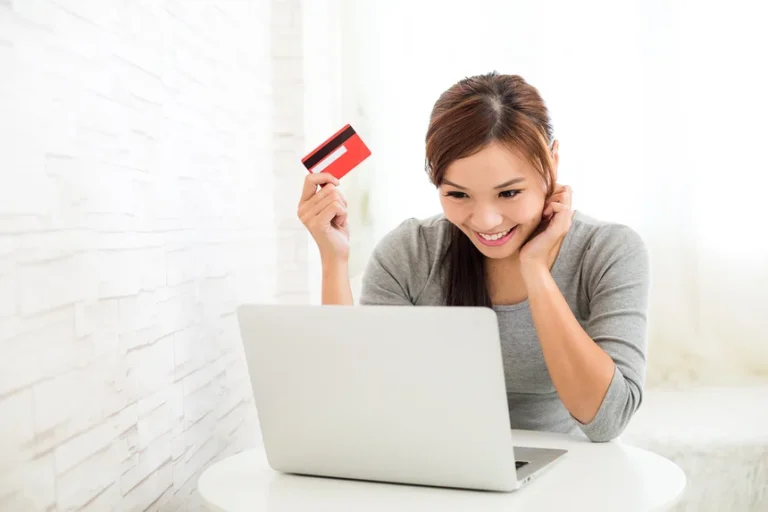 As mentioned at the beginning, due to the vast number of products listed on Amazon Japan, customer acquisition is not straightforward.
One of the reasons why it's said that attracting customers on Amazon is difficult is due to the characteristics of the e-commerce site "Amazon".
Amazon is not a mall-type e-commerce site like Rakuten or Yahoo! Shopping, but a "catalog-type" e-commerce site.
Amazon vs Rakuten/Yahoo! Shopping:
| | Amazon: | Rakuten/Yahoo! Shopping: |
| --- | --- | --- |
| Format | Catalog (listing) | Mall (shop opening) |
| Characteristics: | One product per page (if multiple sellers list the same product, it becomes a "piggyback listing"). The format of the product page is fixed. | Create your own page on the e-commerce site. High degree of design freedom. |
On Amazon, the format of the product page is fixed, making it difficult to differentiate through design.
Also, Amazon has a rule of one product per page, and when multiple sellers list the same product, they engage in "piggyback listing", listing as "other sellers" on an already existing product page.
If you want to succeed in attracting customers on Amazon, a major point is how to expose your product page to users.
So, how should you expose your product page to users?
In the next section, we will introduce six important points for customer acquisition.
Top 6 Tips for Attracting Customers on Amazon Japan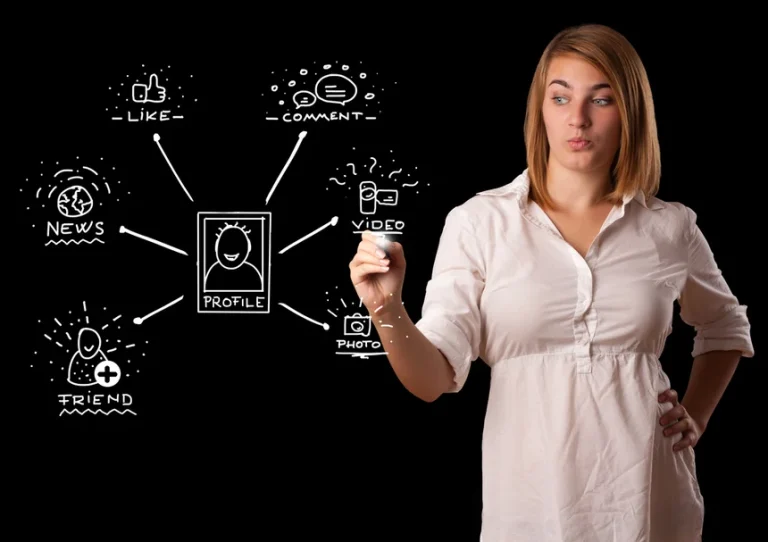 Here are six key points you should know for attracting customers on Amazon Japan. Each of these points is vital, so make sure to implement all of them.
A: Category Selection Choosing the right category is a fundamental aspect of attracting customers. 
Some users of Amazon Japan search for products by narrowing down categories. If you choose the wrong category, you could lose opportunities to acquire users.
Choosing a category might seem straightforward, but caution is needed. This is because Amazon categorizes products into Root Nodes (top-level categories), Branch Nodes (middle-level categories), and Leaf Nodes (lower-level categories).
For instance, consider the category "Home Appliances, Cameras, and AV equipment". If you're listing a home appliance, you would first choose this top-level category. However, under "Home Appliances, Cameras, and AV equipment", the categories are further divided into:
Kitchen appliances
Daily appliances
Beauty and health appliances
Air conditioning and seasonal appliances
Lighting
Large appliances
All home appliances
Cameras & video cameras
Action cameras
Binoculars, telescopes & optical devices
Mobile phones & smartphones
TVs & recorders
Audio
Earphones & headphones
Wearable devices
Accessories
All cameras & AV equipment (Source: Amazon)
And even these categories are further divided. Therefore, even if you think you've set the right category, there can be cases where the category is not appropriate.
B: Search Keywords
Selecting the right search keywords is also fundamental to customer acquisition, similar to category selection. 
This is because about 70% of purchases on Amazon Japan start with a search. When choosing search keywords, research which keywords your product is searched for and select accordingly. A recommended tool for this research is the "Suggested Keyword Tool".
C: Main Image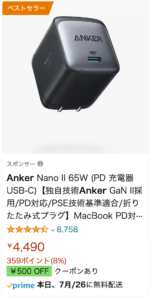 On Amazon, the main image must follow certain rules, such as having a completely white background, only featuring the product being sold, and avoiding text or color decorations. When creating the main image, you must adhere to Amazon's strict guidelines. If the guidelines are violated, your product could be excluded from search results, so be cautious.
D: Prime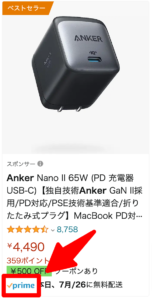 Mark If you use FBA (Fulfillment by Amazon) or Seller Fulfilled Prime, the "Prime mark" will be displayed on your product page.
Prime mark (Source: Amazon)
FBA is a service where Amazon takes care of storage, packaging, shipping, and customer service 24/7/365. Having the "Prime mark" on your product page can enhance trustworthiness, potentially increasing customer attraction and purchase rates. There's a growing number of users who won't buy products without a "Prime mark", so its effect can be significant.
If you don't plan to use FBA but want the "Prime mark", Seller Fulfilled Prime is recommended. By fulfilling certain conditions like shipping speed, you can use Seller Fulfilled Prime and get the "Prime mark" even without using FBA.
E: SEO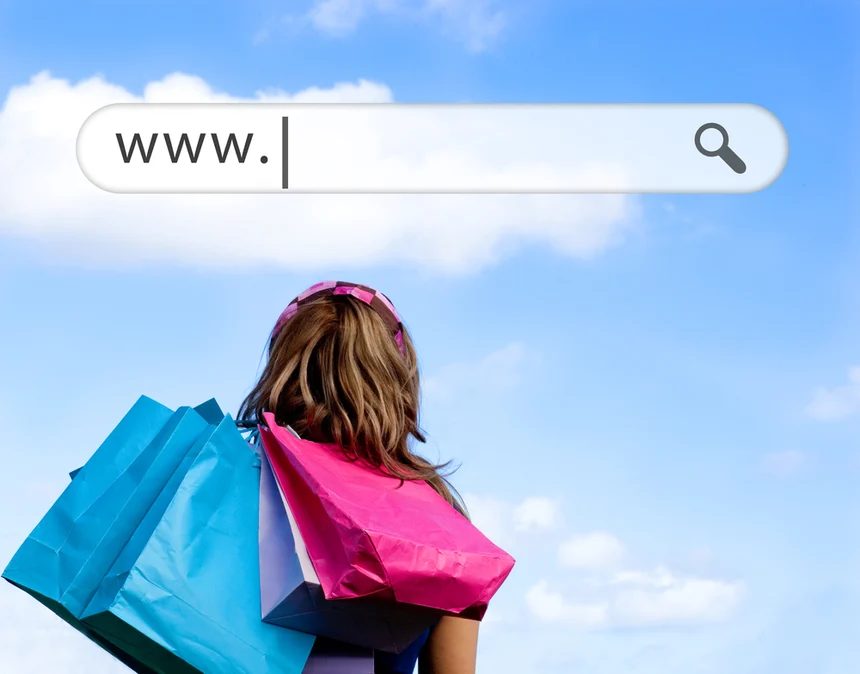 SEO, in simple terms, are strategies to get your product listed higher in Amazon's search results. Achieving a high rank on the search results page significantly increases customer attraction and purchase rates. In fact, 70% of users reaching a product page on Amazon Japan come from "search".
One point to note is that Amazon and Google use different algorithms. Therefore, even if you're good at SEO for Google, it might not work the same way on Amazon. To rank high on Amazon, you'll need to understand and use their unique algorithm, "A10". It's believed that recent sales, reviews, conversion rates, and inventory are reflected in the search ranking.
F: Amazon Sponsored Ads
Amazon Sponsored Ads require specialized knowledge and analysis, which can be challenging for some sellers. However, they're essential for successful customer acquisition on Amazon Japan.
In particular, they're effective for products with no sales record. This is because products with no sales history are unlikely to appear high in search results, making it hard to expose them to users. When you start listing on Amazon, use Amazon Sponsored Ads to proactively expose your product to potential customers and build a sales record.
Another reason why Sponsored Ads are important is their synergistic effect with SEO. On Amazon, products with high recent sales appear higher in search results. Therefore, by using Sponsored Ads to increase sales, your chances of appearing higher in search results also increase.
However, one point to note is that Amazon Sponsored Ads incur advertising costs, so blind usage can be risky. Perform thorough analysis and verification, formulate a strategy, and implement it carefully.
Top 5 Strategies to Boost Sales on Amazon Japan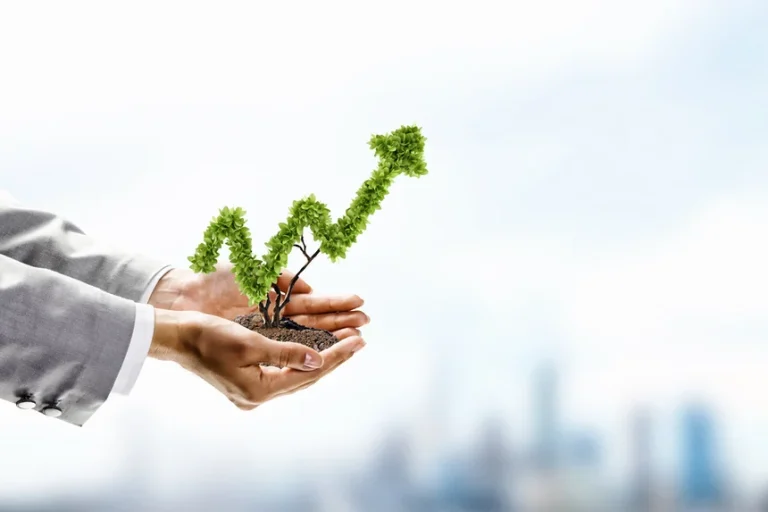 In addition to attracting customers, it is crucial to enhance the conversion rate.
If visitors who were driven to your product page end up leaving, the effort and cost put into acquiring them will be wasted.
By the way, the conversion rate refers to the percentage of visitors to a product page who end up purchasing the product.
For example, if 10 out of 100 people make a purchase, the conversion rate is calculated to be 10%.
To increase this conversion rate, the following strategies can be effectively employed:
Appeal to customers with attractive secondary images
Enrich your product description content (including product details, description, and A+ Content)
Achieve 'Buy Box' status
Increase the number of reviews and gain high ratings to enhance credibility
The Flow of Amazon Japan Listing for Beginners
If you're reading this article, you're probably about to start listing products on Amazon Japan. Therefore, I will briefly explain the general flow of Amazon listing.
The process until the listing is as follows:
Creating an Amazon Japan seller account (Including store name, credit card/bank account information, shipping settings, etc.)
Choosing between Individual and Professional selling plans (For businesses, it's recommended to choose the "Professional" selling plan)
Product registration 
Starting to sell
For businesses, it's recommended to select the Professional selling plan. (*Of course, this is also an option for individuals)
Becoming a Professional seller enables the use of Business Reports. This allows you to check metrics such as customer demographics, number of visits to your product page, number of page sessions, selling seasons of the product, Buy Box win rate, and the average purchase amount per customer.
Consider Account Management Services if you're unsure about attracting customers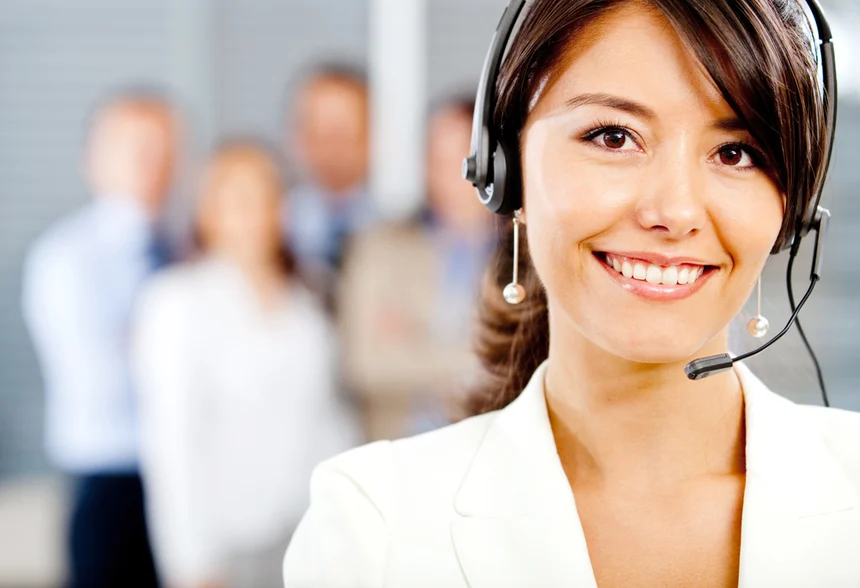 In Amazon Japan, where it's challenging to differentiate on the product page, the key to sales is how well you expose your product page to high-prospect users.
What's needed is to strategize and appropriately operate promotional services available on Amazon Japan, according to your company's or product's situation.
If you can manage correctly, advertising ➡️ increase in sales ➡️ SEO rating improvement ➡️ further increase in sales, a synergistic effect can be generated.
One thing to note is not to focus solely on SEO or Amazon advertising. If you concentrate on one aspect, it's challenging to generate a synergistic effect, and significant results are hard to come by.
However, many items require specialized knowledge, such as SEO, Amazon Sponsored Ads, and product catalog creation. It's realistically tough for beginners to generate satisfying sales from the start.
But for companies, sales goals and deadlines are already set, and you'll likely want to find a way to achieve your sales targets within that period.
"I want to exceed a monthly turnover of 1 million within a year!" "But I lack the know-how and knowledge!"
If you're struggling with such problems, utilizing "Account Management Services" can be effective.
By delegating to account management services, you can leave operations to professionals in Amazon Japan's merchandise sales, significantly shortening the time to reach your sales goals.
NEGOCIOZ's Account Management Services Our company also offers account management services, and professionals who have been active as Amazon sellers conduct promotional activities on behalf of our clients.
NEGOCIOZ's account management services differ from e-commerce site management and web production services in that they specialize in Amazon.
The services provided by NEGOCIOZ are as follows:
What is NEGOCIOZ's Amazon Account Management Service?
From product listing, attracting customers and selling, to customer support, you can delegate almost all of the tasks related to Amazon sales.
Especially, the support for product catalog optimization, SEO optimization, and ad operations will be a significant advantage to accelerate the speed of sales growth for those who are about to enter Amazon.
Product Catalog Optimization
In product catalog optimization, we mainly enhance product introduction contents and create a page that can appeal the charm of the product to the maximum within the difficult-to-differentiate format of Amazon.
We then conduct A/B tests and implement conversion improvement measures based on the collected data.
SEO Optimization
The most critical thing in SEO optimization is the appropriate selection of keywords. For that, we extract Amazon keywords using our system.
We also carry out SEO measures while creating the product catalog, finishing it as a product catalog page that can gain traffic from searches.
Ad Operations
In ad operations, we strategically operate ads according to the situation of your product.
For example, targeting KW index for the first three months of advertising, and changing the operation method while looking at the cost-effectiveness as the inflow from searches increases, etc.
We optimize while conducting analysis and verification.
Achievements For example, one of our clients who used our "Account Management Service" succeeded in a significant sales increase by implementing the following measures:
SEO optimization
Image optimization
Ad operations optimization
Review strategy
Strengthening the distribution aspect
For the product catalog page, we renewed the existing product page to improve the SEO rating. Considering that many users browse Amazon from their smartphones, we also implemented smartphone-user-first image production.
As a result of these measures, the client achieved approximately 2.07 million yen/month (up 334.15% compared to the previous year) in a year.
It's challenging to introduce everything, but at our company, we strategize according to the situation of our clients and propose methods that lead to results in the fastest and shortest possible time.
"I want to achieve a sales increase as fast and as soon as possible."
"I want support in increasing Amazon sales."
If you have such requests, please feel free to contact NEGOCIOZ.
You can inquire for free from the button below, so please feel free to consult if you have any questions about Amazon sales, account management services, etc.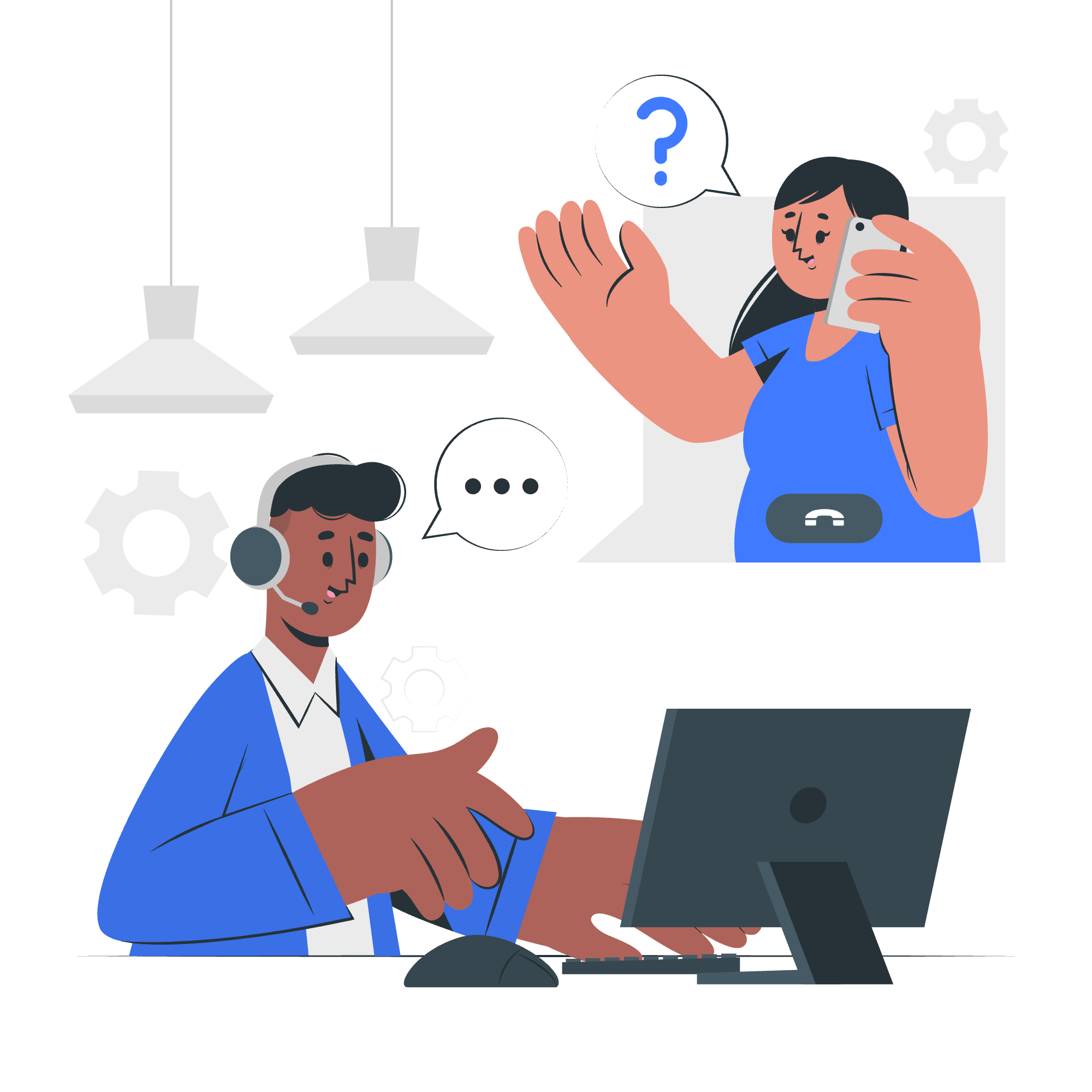 From product listing, attracting customers and selling, to customer support, you can delegate almost all of the tasks related to Amazon sales.
How did you find our article?
Amazon Japan is arguably the most popular e-commerce platform in Japan, promising significant customer engagement if you list your products on it. However, it's also a fact that there is stiff competition due to a large number of similar products.
So, simply listing your product might result in it being lost amidst a sea of similar offerings, leading to zero sales.
In this article, we introduced key points to successfully attract customers on Amazon Japan.
To sum up, implementing the following six strategies is crucial for customer acquisition:
Set the appropriate category.
Select the right search keywords.
Use attractive main images.
Display the prime mark.
Optimize SEO.
Operate Amazon Sponsored Ads.
If you're considering joining Amazon Japan, we hope this article helps you master these customer acquisition methods and boost your sales.